Judith M. Krupnick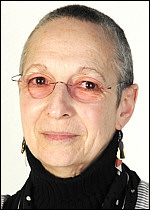 Title: President, Cherry Hill Volvo, a full-service auto retailer. 
Length of service: 28 years 
How she got the gig: Inherited it from her father. 
Her leadership style: "I try to have a lot of humility. I came into this position knowing that I didn't deserve this job. It was just because of my dad, so I'm very humbled by where I am."